Accessing the AZ 900 Network System:
The system is compromised of Motorola Quantar repeaters.
All repeaters are 12.5Khz channel spacing, 2.5Khz Deviation Narrow-band FM

: -25Mhz input

PL/DPL is full time enabled on TX/RX for all repeaters in the system
Motorola HearClear –

must be disabled
Kenwood Compandering –

must be disabled
NARROWBAND ONLY

– 900Mhz has never been a wide-band spaced band plan
Some repeaters have a non standard TX input frequency to eliminate interference.
Please

DO NOT

enable any form of "companding" or poor audio will result on your radio.
Raspy or fuzzy sounding audio indicates you have "companding" turned on.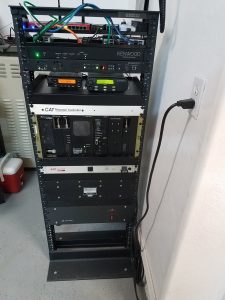 Right Click to view the frequency list as a full size image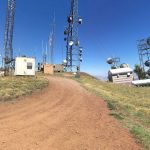 Future Sites to build:
Greens Peak – East/NE Arizona
Guthrie Peak / Mt. Graham – SE Arizona
Mt. Benedict – Nogales, Arizona
Sacaton Peak, Arizona
New Sites online:
Red Mountain, Patagonia Arizona
Mt. Elden, Flagstaff Arizona
Shaw Butte – Phoenix Central
Payson – Arizona
Downtown Prescott, Arizona